Online Order
You will see the shopping cart looks like the figure below if you click the buy now link.
Tips: To save money, please follow the 2 steps demonstrated in the figure below.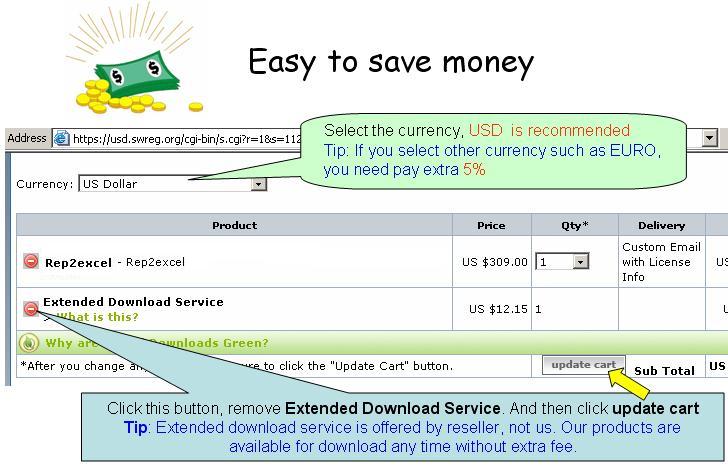 Now, if you are ready to place the order, please click the purchase link below.
Buy Rep2excel Workgroup Edition Now
Tip: We provide one year free support and updates by default. Thereafter, you may renew Support/Update services for a Perennial License at your option, by paying the applicable Support/Update Fee. The annual Support/Update fee is less than 20% of then-current license fee for the Software.
If you have any question or special needs, please feel free to contact sales@lv2000.com