Lion Soft Inc. is a small information technology company. The company's excel reporting and system/application monitoring technologies enable customers to drive operational efficiency, modernize their systems and optimize processes for smarter decisions and better service.
Your satisfaction is our utmost priority. We will handle the project for you making sure that all your requirements are met. We work for you.
Our Products

Tools for Oracle Reports

Oracle Reports is a set of wonderful software, but you may think it is difficult to get pretty excel report by Oracle Reports. We offer Rep2excel Software to output rich format excel report from your oracle reports.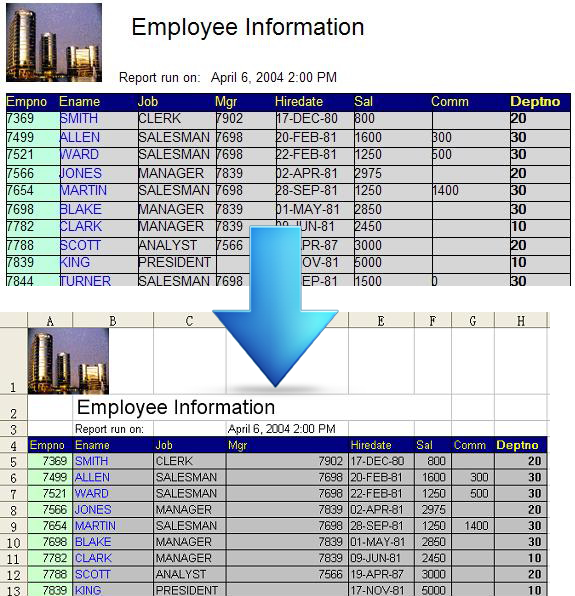 The Rep2excel is developed for Oracle Report; it can convert oracle report output to excel format. In other words it can enhance your Oracle Reports Server to generate output with rich formatting from paper layout reports to Excel format
Rep2excel can convert .html file generated by oracle report server (6i, 9i, 10g and 11g etc) to ms-excel format.

Editions of Rep2excel

Win32-Rep2excel CGI/Command Line Edition
Win32-Rep2excel Server
Java-Rep2excel for All Platforms
RepExpert is Win32 GUI application that can convert oracle reports into excel. If is also a professional printing tool for Oracle Reports.

System/Appliction Monitoring Tools

EasyHA monitors your applications/servers 24/7 to timely alert you to issues before they become emergencies. EasyHA can restart your application in case it is down.
The EasyHA monitors more than 10 item types.
Uptime/Downtime Monitoring.
Memory/CPU/Disk Free/IO/Process Monitoring.
Business Data Monitoring.
Log File Monitoring.
Customozed Monitoring.

Excel Reporting Tools

Microsoft Excel spreadsheets are ubiquitous in today's business environment.
GTD Excel Report Server is web-based reporting solution that helps small and mid-sized businesses create, manage, and deliver rich-format excel reports via the web or embedded in enterprise applications.